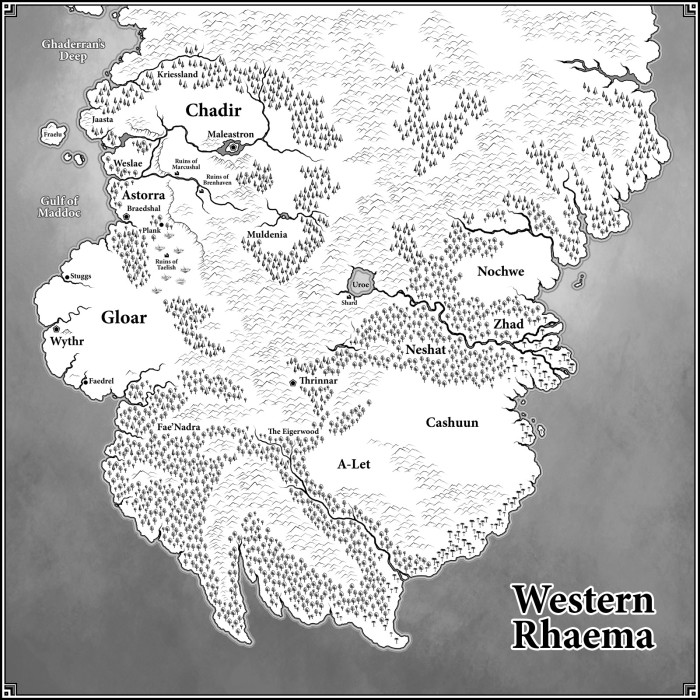 I thought some of you might enjoy seeing the latest map of Garrett's world. I've been developing this side of the globe for decades now. Most of the names you should recognize from the story so far, with the exception of Nochwe, which is the setting of the very first book I ever wrote, a truly terrible piece of literature with a few likeable characters, forced to slog their way through the vast morass of my teenage angst.
The last Dungeons and Dragons campaign that I DM'd, a number of years ago, had my intrepid adventuring group contending with a vile Chadirian Inquisitor for the fate of the Isle of Fraelu and rescuing a kidnapped selkie librarian from an evil necromancer pirate.
One of these days I might even finish up the little story I've been working on about what happened to Maddoc and his fellow Vitrimancers when the moon fell out of the sky.