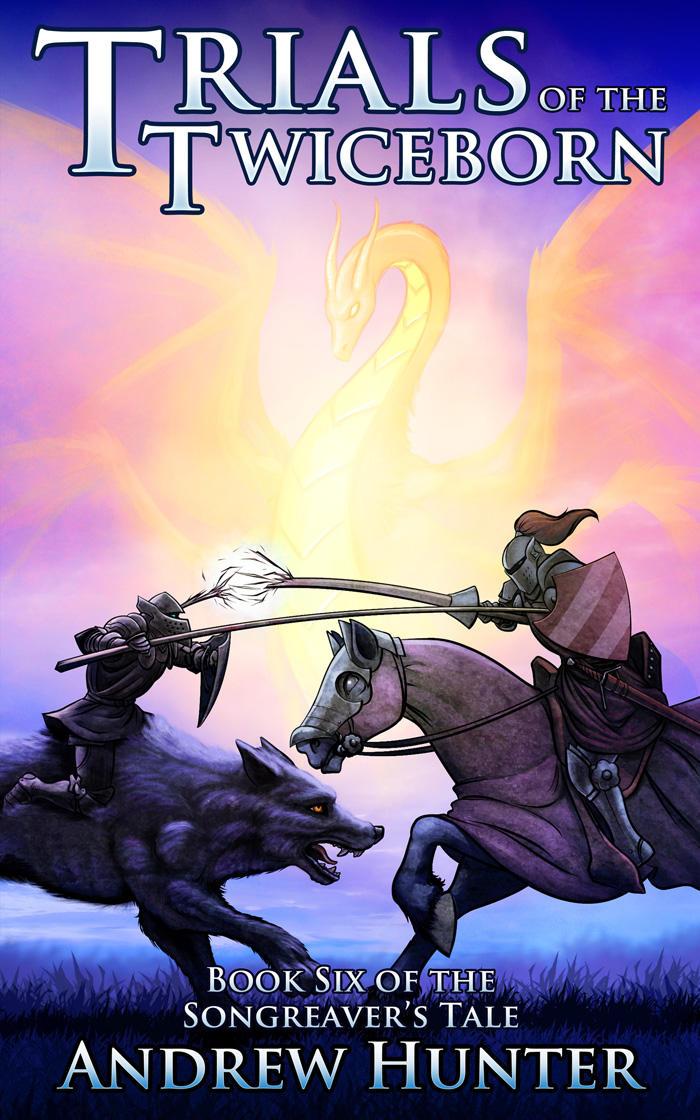 Book Six of the Songreaver's Tale is now available!
Garrett once dreamed of returning to Astorra with an army of the living dead at his back. Now that he has, the prospect of bringing justice to the traitor prince seems more like a nightmare. A wall of shining steel and good men's honor stands between the young necromancer and his long-awaited vengeance. Now Garrett must contend, not only with an army of knights seeking the glory of taking his head in single combat, but with the growing power of the Spellbreaker's spirit within him. He'll soon learn that not even the dead rest easy in the shadow of King Cabre's throne.
Far to the south, Marla and her companions must search for the very birthplace of dragonkind to find what secrets lurk in the shattered ruins of the world that was. Could the Dragon Queen herself be hidden, somewhere in the misty depths of lost Uroe, or will the vampire girl be forced to search within for a way to stop the demonic Volgrem?
Heads will roll (well, at least one) in Trials of the Twiceborn!
Thank you for your patience, but Book Six has finally begun to go live! I hope you all enjoy reading this one as much as I enjoyed writing it.
I'll update the links below as the various formats become available:
Nook
iBooks